Lidl Regional Distribution Centre
Enabling works, site clearance and fast-track construction of a 58,000 m² Regional Distribution Centre in Newbridge.
Project Overview
The Lidl Regional Distribution Centre in Newbridge is Lidl's largest single investment in Ireland since entering the market. Employing more than 350 people, it acts as a major base for Lidl's distribution arm to their stores nationwide. The warehouse building and associated two-storey office wing was delivered to an extremely aggressive 12-month programme and has a gross floor area of 58,000m² – making it three times the size of the Aviva stadium – and is nearly half a kilometre in length. It is one of the most sustainable and energy efficient logistics centres in Europe with an A1 energy rating and meeting BREEAM Excellent standards in design and construction.
The building is comprised of 20,000m² of temperature-controlled chambers, 30,000m² of ambient bulk storage, and high specification administration buildings adjoined to the main warehouse. The overall site is 32 acres and contains 60,000m² of external concrete paving, 20,000m² of external asphalt paving and 352 carparking spaces, including 18 disabled bays and 32 cycle spaces.
To optimise build continuity, we integrated pad and strip footings, rationalised steel frame from truss to I-section rafters, reverted to a built up roofing solution to release first fix high-level services earlier, used off-site manufactured containment runs, pumping stations, manifold assemblies, pre-lagged refrigeration pipework and assemblies, rationalised the main drainage strategy, eliminated export of excavated arisings off-site in favour of treatment, and used borrow pits around the site.
Key Features
Site clearance, ground improvement and enabling works
Contractor designed ground improvements, drainage ducting, and security fencing over a 130,000m² site area
Lime and cement stablilised geotechnical solution within a fast-track delivery model
2020 Irish Construction Industry Awards - Overall Construction Project of the Year and Industrial Project of the Year
2022 CECA Excellence Awards - Best Health and Safety Initiative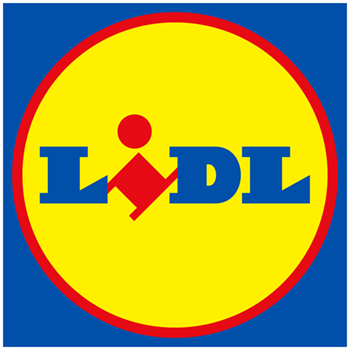 Project Team
Client:
Lidl Ireland GmbH
Architect:
SDS Engineering / MCA Architecture
Quantity Surveyor:
CQS Group
Structural Engineer:
SDS Engineering
M&E Consultant:
J.V. Tierney & Co
Project Details
Contract Value:
€73 Million
Floor Area:
58,000m²
Duration:
13 months