Ballynagran Phase 2 & 3 Landfill Cell Construction
Construction of 52,500m² of impermeable developed landfill area over four cells with the capacity to hold 1.3 million tonnes of waste, delivered over in two phases, to expand the Greenstar facility at Ballynagran Landfill in Wicklow.
Project Overview
The project involved two phases of works to complete the construction of a 52,500m² impermeable landfill to facilitate 1,500,000 tonnes of waste.
Works involved the bulk excavation of over 300,000m³ and the bulk filling of over 200,000m³ sub-formation of clay liner material with a series of herring bone drainage. This area was then covered with a 2mm thick high-grade HDPE liner geotextile membrane fully welded and with a leachate stone layer including perforated piping to allow seepage and gas extraction. Eight gas monitoring wells were installed, including mechanical and electrical works to allow for leachate and groundwater pumping, and electrical and telemetry equipment.
Further works comprised site infrastructure works of roads network, temporary settlement lagoons, and a gas to electricity substation.
Key Features
Site clearance, enabling, and haul / access road construction
52,500m² clay liner placement (1m ×10-9m/s)
Clay liner extracted from on-site borrow pit
Rigorous quality adherence to EPA guidelines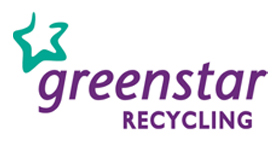 Project Team
Client:
Greenstar
Structural Engineer:
SLR Consulting Engineers
Project Details
Contract Value:
€4.85 Million
Floor Area:
52,500 m²
Duration:
Phase 2: 7 months / Phase 3: 9 months