Building a positive legacy
Going further
for our future

What does working sustainably truly mean?
If there is to be a positive future for all, it quite simply means staying focused on the bigger picture whilst working with our partners to make the right decisions at the right time for the right reasons.
Whether it's the materials we use or our work in the community, we are always striving to do better. On each project, we factor in the environmental, social and governance aspects so that we can build a truly sustainable business, tracking our progress and hitting key milestones along the way.
Our Approach
is best understood by what we do rather than how we do it. To that end there are three pillars that our decisions are driven by.
Environmental
Minimising our impact on the environment
Carbon reduction – roadmap to Net Zero
Waste management – target zero waste to landfill
Water reduction / Protection of water sources
Biodiversity strategy
Ecology protection
Social
Positively affecting our employees and communities
Health, safety, wellbeing and mental health

Our people

Diversity and inclusion

Local communities
Charity
Governance
Providing compliance and ethical governance
Corporate governance

Oversight, compliance & reporting

Risk management

Supply chain management

Sustainable procurement
Our Goals
Our ESG goals are linked to the following Sustainable Development Goals

Protecting the health, wellbeing and mental health of every person working on our projects

Developing our people, through training, education and continuous professional development opportunities Promoting gender equality, and diversity and inclusion, including a roadmap to a zero gender pay gap

Committing to our employees, workers and supply chain – fair terms, prompt payment and welfare

Driving innovation and LEAN approaches in our operations, utilising modern methods of construction and digital solutions

Working closely with clients, design teams and local communities to deliver positive outcomes and legacies

Working closely with clients, design teams and local communities to deliver sustainable communities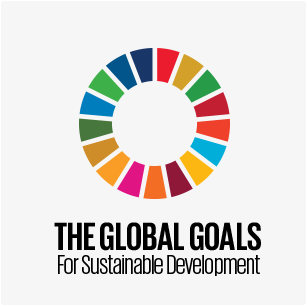 Experience – LEED & BREEAM
BREEAM Excellent & BER A2
Sustainable Built
Environment

As gold members of the Irish Green Building Council, we actively contribute to building a more sustainable industry by working with them to develop new programmes to decarbonise the Irish built environment.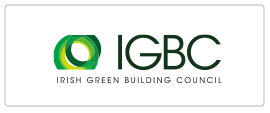 Policies and Accreditation
We take a far-reaching approach to sustainability and see the protection of the environment and supporting local economies as central to everything we do.
Downloads

Date: May 18, 2023
In line with our Sustainability Roadmap, we have recently completed a trial with our partner Aggreko to run our tower cranes on an Aggreko generator and battery pack hybrid model.